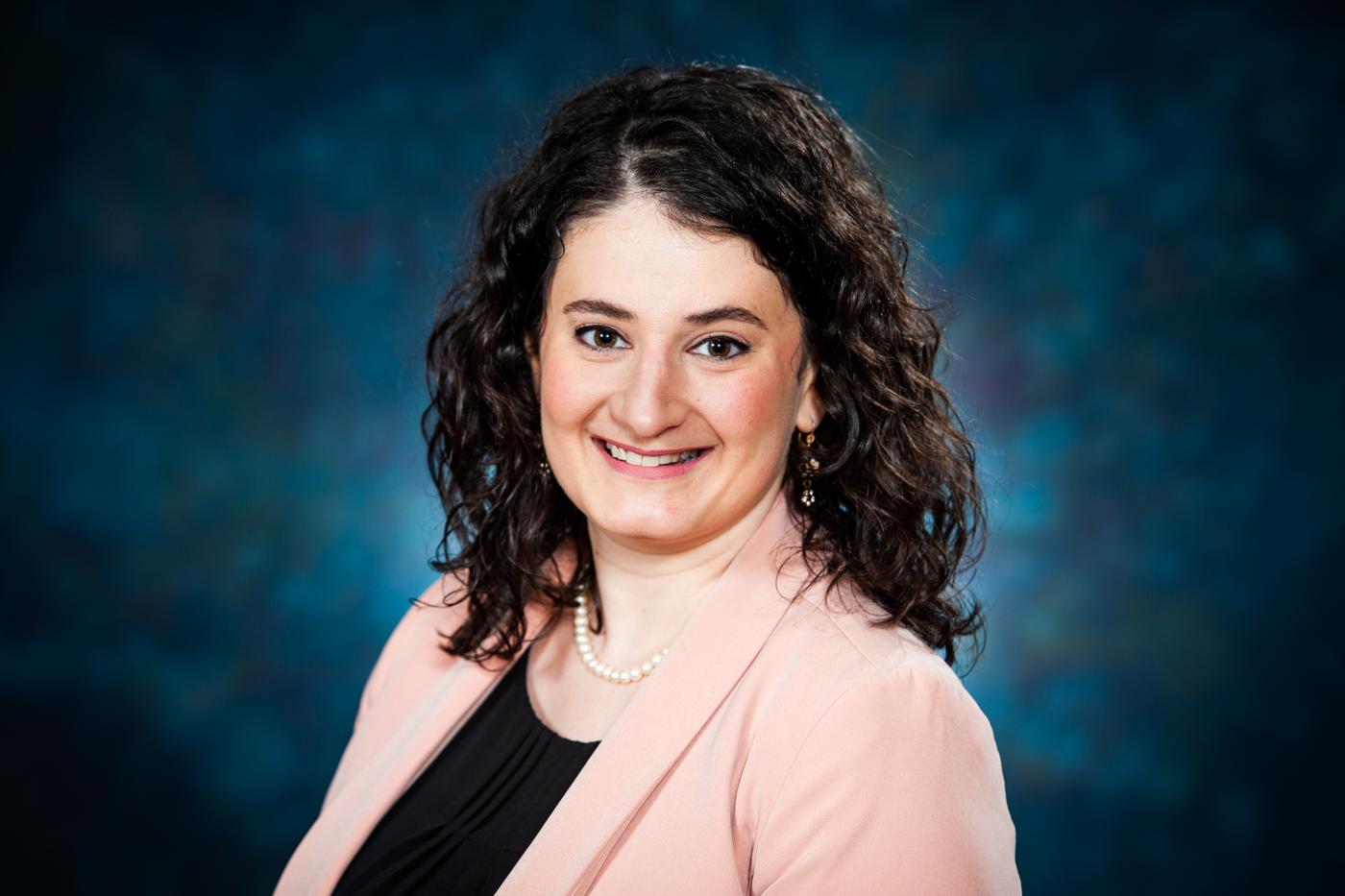 Janine Julia Jankovitz Pastor is an alumna of Temple University with a bachelor's degree in Jewish studies and a minor in English, focusing on creative writing. She was a Yiddish Book Center 2013 Tent Creative Writing fellow and a 2019 State of Formation blogging fellow.
Janine has worked as a Jewish educator for more than a decade, serving communities in the Deep South and in Philadelphia. During rabbinical school, she has held a wide array of positions. She has served as a student rabbi at West Chester University Hillel and at Tulane University Hillel, and as a chaplain for elders at Phoebe Ministries and at the Abramson Center for Jewish Life. She has also held four student pulpits, most recently at Congregation Beth Israel in Media, Pa.
Janine can never fully articulate the gratitude she feels towards her family: to her parents, Jack and Linda, for supporting her and raising her in a loving home steeped in Jewish life, study and humor; to her sister, Selena, for her kind soul and ability to bring humor and humility to this whole process; and to her bashert, Steven, her home and constant source of strength and laughter. Every day she is inspired by his courage, his intellect and the love he carries inside of him for family and all creatures, big and small. She thanks him for always reminding her to dream bigger.
Janine is honored to be the next rabbi of Congregation Beth El Ner Tamid in Broomall, Pa.
---
"You tell me that I must perish
But the trees that I planted still are young
The songs that I sang will still be sung."
— Johnny Cash, "Forever"
"It was what I was born for —
to look, to listen,
to lose myself
inside this soft world —
to instruct myself
over and over
in joy,
and acclamation."
— Mary Oliver, "Mindful"
וַיַּרְא יְהוָה כִּי סָר לִרְאוֹת וַיִּקְרָא אֵלָיו אֱלֹהִים מִתּוֹךְ הַסְּנֶה וַיֹּאמֶר מֹשֶׁה מֹשֶׁה וַיֹּאמֶר הִנֵּנִי׃
When Hashem saw that he had turned aside to look, God called to him out of the bush: "Moses! Moses!" He answered, "Here I am."
— Exodus 3:4