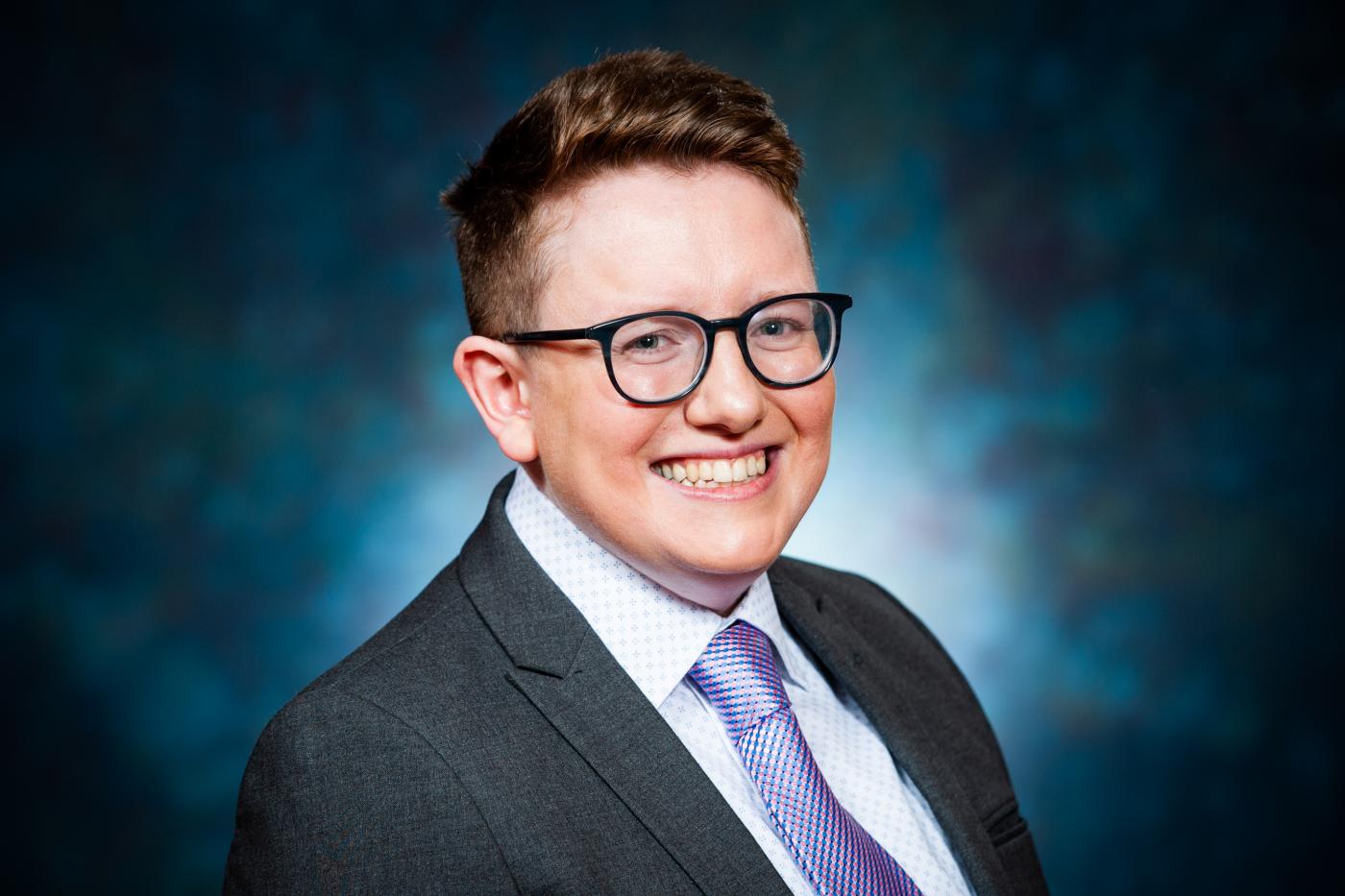 Lily Sarah Solochek grew up in beautiful Portland, Ore. They have dual bachelor's degrees from Brandeis University in Theatre Arts and Near Eastern and Judaic Studies, and a master of arts in Jewish studies from the Jewish Theological Seminary. Before rabbinical school, Lily worked in the Jewish community in Madison, Wis., and was an education fellow at Hadar Institute.
During rabbinical school, Lily worked at the Manhattan JCC; was a program specialist at Ramah in the Rockies; did outreach and engagement programming at Bet Am Shalom Synagogue in White Plains, N.Y.; was a chaplain intern at Monroe Village Senior Center; and served as the rabbinic intern at Woodstock Jewish Congregation. Lily was an inaugural rabbinic fellow at the Center for Small Town Jewish Life in Maine and was part of the first cohort at Romemu Yeshiva in New York City.
Lily is grateful for the support of the Reconstructionist Rabbinical College community to deepen their Jewish learning and pursue their passions. They have worked to build accessible Jewish communities and share LGBTQ+ Torah across the country. They are incredibly proud to be among the first generation of out trans-rabbis. Lily is excited to continue their role as rabbi at Adas Yoshuron, a nondenominational congregation that serves Midcoast Maine.
Lily would like to thank their parents and sister for their endless support and love; their friends for countless memes and continued optimism; and their teachers and mentors who have guided them with wisdom and insight. Most of all, Lily wants to thank their wife, Lanni, who has been by their side every step of this journey, shown patience and compassion, and offered unwavering support without which today would not be possible. Lanni's passion for creating a better world, her persistence and resilience, and her strength are a constant inspiration for Lily.
---
כִּי בֵיתִי בֵּית־תְּפִלָּה יִקָּרֵא לְכָל־הָעַמִּים׃
For My house shall be called a house of prayer for all peoples.
— Isaiah 56:7
We are the crisscrossed paths of memory and destination, streaks of light swirled together.
— Siddur Shaar Zahav
If you suddenly and unexpectedly feel joy, don't hesitate. Give in to it.
— Mary Oliver
"You prayed for a miracle," the silence said. "Let's see what you make of it."
— Joy Ladin, "The God Thing"