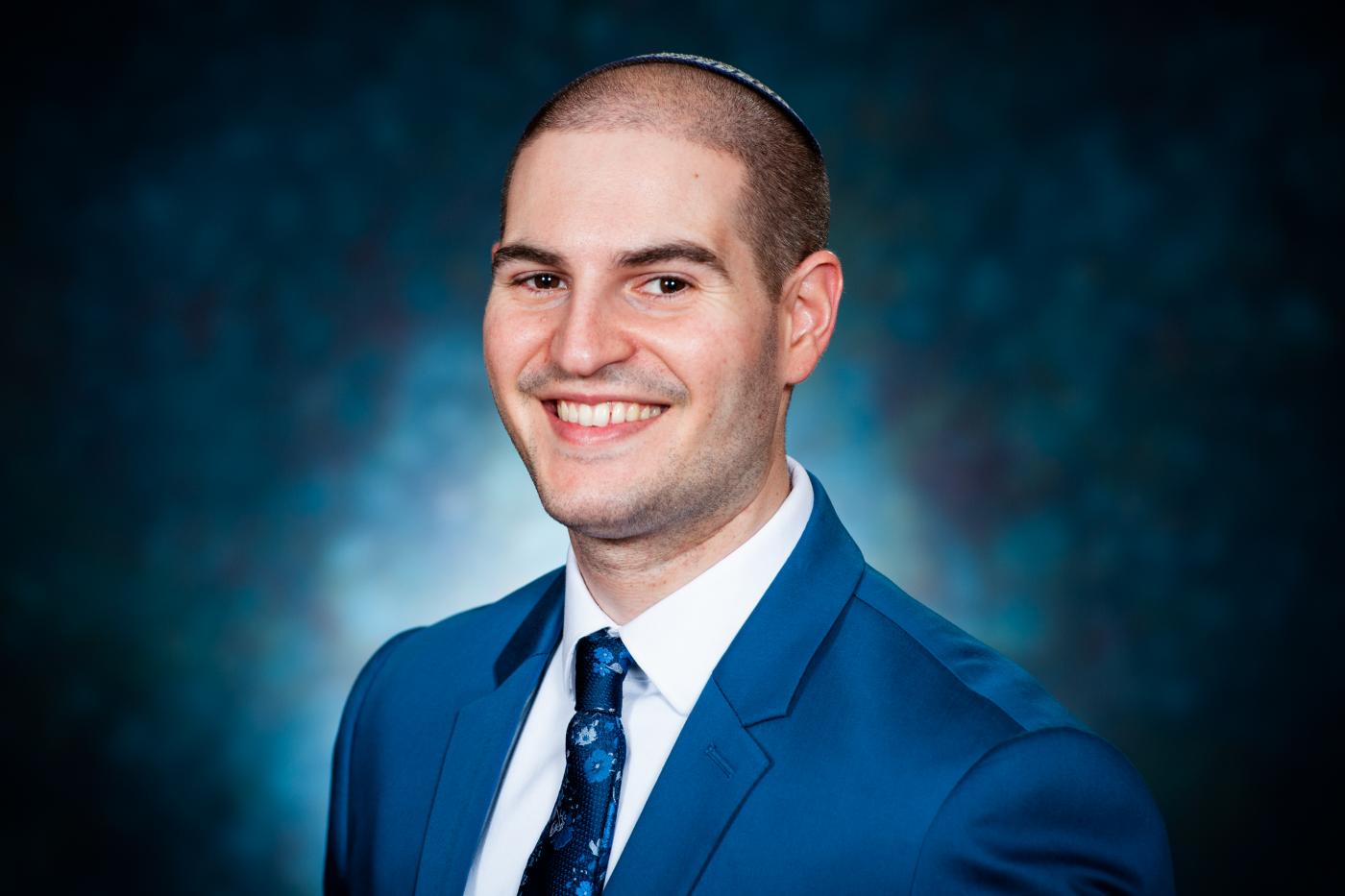 Michael Anthony Perice was born and raised in Cherry Hill, N.J., where he grew up attending Congregation M'kor Shalom. From a young age, Michael worked at his family's funeral home, Goldsteins' Rosenberg's Raphael-Sacks in Philadelphia, where he learned the values of community, public service and compassion. Michael earned his bachelor's degree in political science from Temple University.
During rabbinical school, Michael served as the student rabbi at Congregation Beth Tikvah, Lions Gate Continuing Care Community and Hillel at Temple University. He completed a unit of clinical pastoral education at Einstein Medical Center, where he serves as a per diem chaplain.
In 2015, Michael was named one of the top 20 emerging leaders in the Southern New Jersey region for his rabbinic work. He was honored to be invited to deliver the opening invocation at the Pennsylvania House of Representatives and at Philadelphia's 17th annual Mayor's Centenarians' Celebration.
Michael would like to express immense gratitude to his family: Sal, Eileen, Joe and Leanne for always believing in him and never questioning his crazy dreams. More than anything, Michael is beyond blessed to have found his soulmate, Rachael, while at the Reconstructionist Rabbinical College when she started working in the communications department in 2015. Michael, Rachael and their cat, Oreo, are excited to start a new chapter in their lives together. Michael knows that with Rachael (and Oreo) by his side, anything is possible. 
---
"And I heard the voice of the Lord, saying, "Whom shall I send, and who will go for us?" And I said, "Here I am; send me."
— Isaiah 6:8 
"Reality is wrong. Dreams are for real."
— Tupac 
"Do not entreat me to leave you, to return from following after you, for wherever you go, I will go, and wherever you lodge, I will lodge; your people shall be my people and your God my God."
— Ruth 1:16