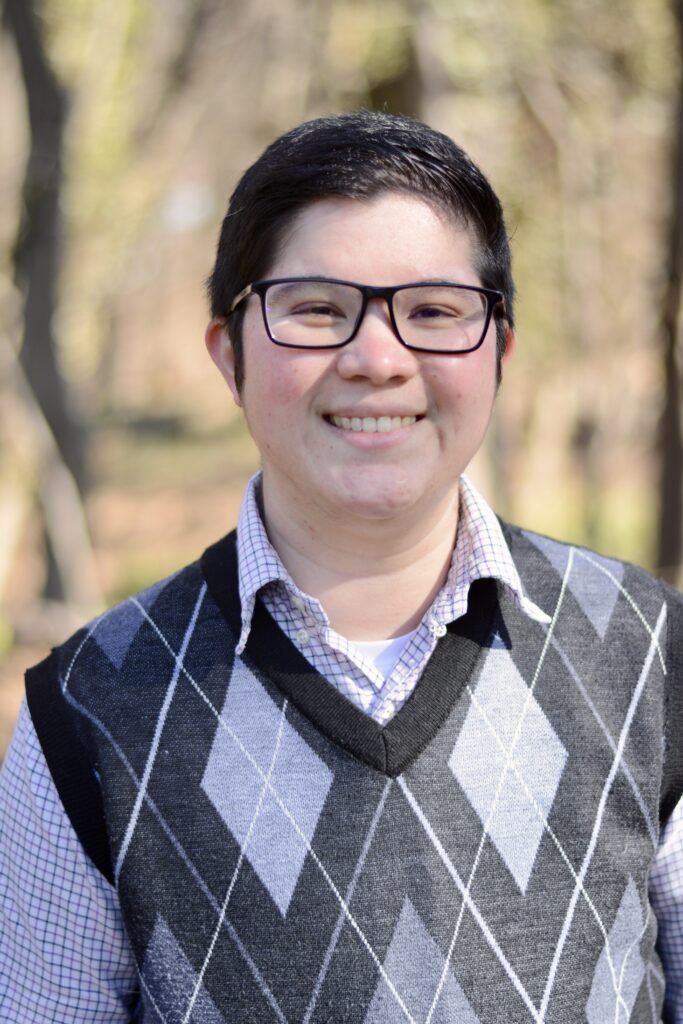 A lifelong Reconstructionist, Asher Chaim Sofman sees his oncoming rabbinical career as an opportunity to foster belonging through the whole-hearted sharing of beliefs, wisdom and practice across multiple civilizations. He was one of the pioneer campers at Camp Havaya — then Camp JRF — in 2002 and hopes to re-experience the transformative welcome of summer camp in the communities he serves. Before enrolling at RRC, he studied creative writing and world literature at Brown University, earning a B.A. with honors in Literary Arts. In a reversal of traditional Jewish American migration patterns, he left his sunny South Floridian birthplace (unceded Seminole territory) to put down roots in his ancestral homeland, New Jersey (unceded land of the Lenni-Lenape).
Asher first heard the phrase "pastoral care" at the RRC Prospective Student Institute in 2014. Ever since, he has pursued a rabbinate that emphasizes the deep listening, reflection and spiritual accompaniment of chaplaincy, particularly in elder-care settings. He interned as a student chaplain throughout his studies at continuing-care retirement communities in Pennsylvania and New Jersey, and he looks forward to carrying on as a chaplain in Central Jersey at Stonebridge at Montgomery and Monroe Village, where he has worked since 2020. He also interned with the
Reconstructionist Rabbinical Association; taught religious school at Germantown Jewish Centre; advised Villanova University's Jewish students; and served as a representative of RRC on Reconstructing Judaism's Jews of Color and Allies Advisory Group. In all his work, Asher seeks to ground understanding of our universal humanity by celebrating diversity.
These years of study and adventure would have been insurmountable without the camaraderie of his friends and fellow students; the understanding of his teachers; the unflagging support of his family; and the straight-talking encouragement of his spouse, Ashley.
A blessing that carried me to this moment:
No matter how I faltered, everywhere I turned, I found support, love, patience, forgiveness, encouragement and guidance back onto my road. "Ours are the arms, the fingers, the voices; ours are the hands, the eyes, the smiles; we are loved by an unending love."
(Rabbi Rami Shapiro)
A blessing I offer as I journey forward:
"Some day you will be old enough to start reading fairy tales again."
(C.S. Lewis)
Whatever our age, however we happen to travel through time and space, may we come into enough—enough time, enough space—to drink in what a joy, what a surprise, what a wonder it is to be alive in a world like this.