Miriam Aaron Roland earned a master's degree in counseling and practiced for 25 years. Roland is passionate about learning and engaging with new ideas. She has spent a lifetime devoted to the causes of higher education and Jewish community. She has been a Reconstructionist movement leader since the 1980s, though an admirer of Reconstructionist thought for far longer.
She is deeply committed to cultivating the next generation of Jewish leaders, supporting Camp Havaya, as well as funding scholarships and recruitment programs at the Reconstructionist Rabbinical College.
Her robust volunteer and philanthropic resume includes serving on the boards of the University of Judaism (now American Jewish University) in Los Angeles; the Graduate Theological Union in Berkley, Calif.; the Bureau of Jewish Education in San Francisco; and the American Jewish Committee. She has also been president of the Sequoia chapter of Hadassah. Roland has received honorary doctorates from Hebrew College in Boston and from Concordia University in Montreal.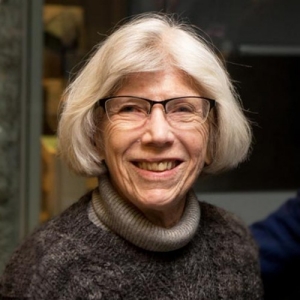 Currently, she is an honorary member of Reconstructing Judaism's board of governors and remains an active member of the board's college committee. She chairs the governance and nominations committee of the Jewish Community Foundation in Montreal and sits on the board of the Montreal chapter of the Friends of Ben-Gurion University.
The daughter of a Lithuanian-born Talmud and Bible scholar, Roland was born in Montreal and grew up in a traditional Jewish home in both Canada and the United States before enrolling at Stanford University in 1947. She graduated with Phi Beta Kappa Honors. In 1969, she and her husband, Dr. Samuel Roland (z"l), established Stanford's first fund for Jewish studies.
Roland was exposed to the teaching of Rabbi Mordecai Kaplan in the 1950s, first through a Hadassah study group and later via Rabbi David Teitelbaum, who had studied under Kaplan at the Jewish Theological Seminary in New York. She subscribed to The Reconstructionist journal and engaged with some of the most powerful ideas coming out of the movement, particularly those articulated by Rabbi Harold M. Schulweis, who offered groundbreaking approaches to theology.
In 1984, after moving to Canada, she was recruited to join the board of the Reconstructionist Rabbinical College by then-president Rabbi Arthur Green, whom she had met years earlier in California. She has been a movement supporter and leader ever since. She is a regular participant in Shabbat Torah study at Montreal's Congregation Dorshei Emet, where she has established an endowment.
In addition to Roland's late husband, her closest family includes daughter Lexann (Andrew Richter) and her children, Samuel and Jackson; son Aaron (Annelise Goldberg) and his children, Max and Isidor; son Tobey and his children, Julie and Lucy; and daughter Jessie (z"l).
The Presidential Recognition Award
The Presidential Recognition Award is presented to an individual who has devoted their life to advancing Reconstructionist Judaism in both institution and practice, a person who has sown the seeds that nurture rabbinical training and movement leadership. This award honors an individual whose life's work has been to advance Reconstructionist Judaism profoundly, making an inclusive, vibrant, open and thoughtful Jewish practice available to countless individuals, and thereby transforming the landscape of Judaism in our day.
The 2023 Presidential Recognition Award is presented to Miriam Aaron Roland.