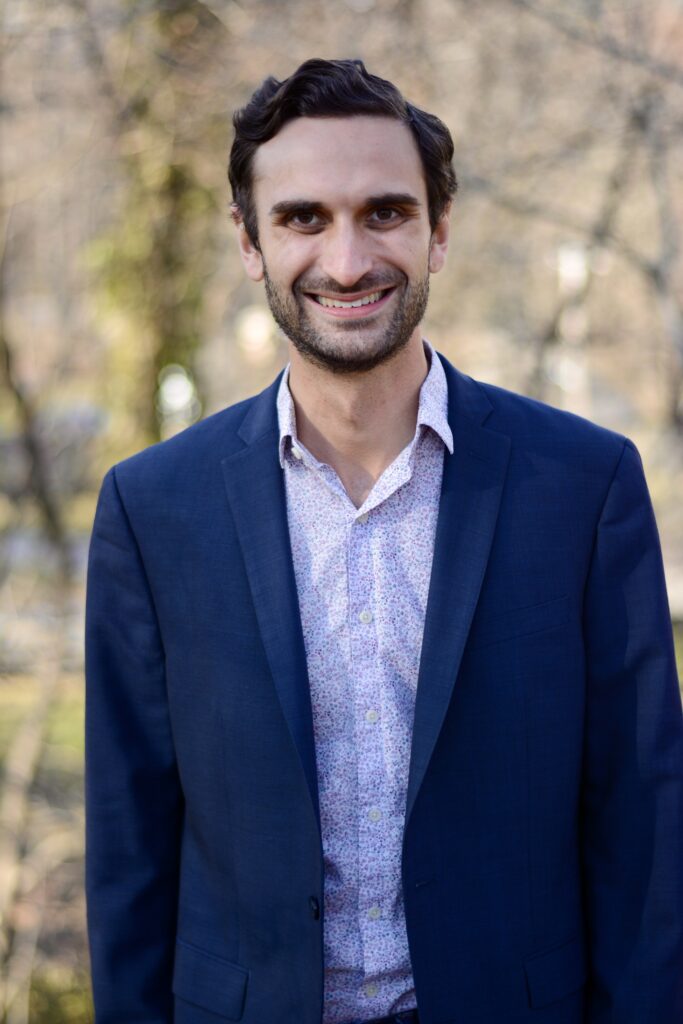 Solomon Hoffman grew up in Port Washington, N.Y., experiencing the joy of Judaism through family celebrations, klezmer ensembles and the Reconstructionist Synagogue of the North Shore (RSNS). Solomon has loved bringing people together through music from a young age and studied in the Juilliard pre-college program for composition. He earned a B.A. in Music and Psychology at Columbia University, where he composed "The Varsity Show" musical. After college, Solomon continued to develop music, theater and dance projects, founding The Songwriter's Orchestra and Café Music at Dolphin. Solomon also returned to RSNS as an educator and musical director. As he began to find more meaning through Jewish activism, education and practice, he chose to pursue the rabbinate.
While at RRC, Solomon served for four years as the Rabbinic Leader of Mishkan Ha'am in Westchester, N.Y.; and in 2023, as the interim rabbinic leader for Kehillah Synagogue in Chapel Hill, N.C. He developed a passion for hospital chaplaincy, completing four units of CPE in the Mount Sinai Health System with focuses in palliative care, behavioral health and gender-affirming surgery. Solomon has enjoyed supporting his classmates as a tutor and teaching assistant. He has also received awards from RRC for academic writing, including research on music in rabbinic texts, and service to the community.
Solomon has grown as a prayer leader and liturgical composer through his study at RRC. An interdisciplinary video for his setting of Psalm 147, "Harofei," has been played in services around the world and was profiled by the radio program Interfaith Voices. He has shared his music as a guest prayer leader in several Reconstructionist communities and will miss convening the RRC Music Collective with his accordion. He has produced concerts and recordings for Reconstructing Judaism and the Music Together Sing Shalom program, and has continued arranging for other projects, including Britton Smith & the Sting and the musical "Her Sound." His first album of Jewish music, "Psalms for the 2020s," will be released soon.
Solomon is grateful to all who have helped him reach this moment: Lauren, his parents, sister, family, friends, classmates, teachers, rabbis, host families and the communities that have nourished him.
A blessing that carried me to this moment:
"Lifting my eyes to the mountains and finding sources of support."
(Psalm 121)
A blessing I offer as I journey forward:
"The redeemed ones sang out a new song on the shore of the sea."
(morning liturgy), finding new heights and healing through communal song