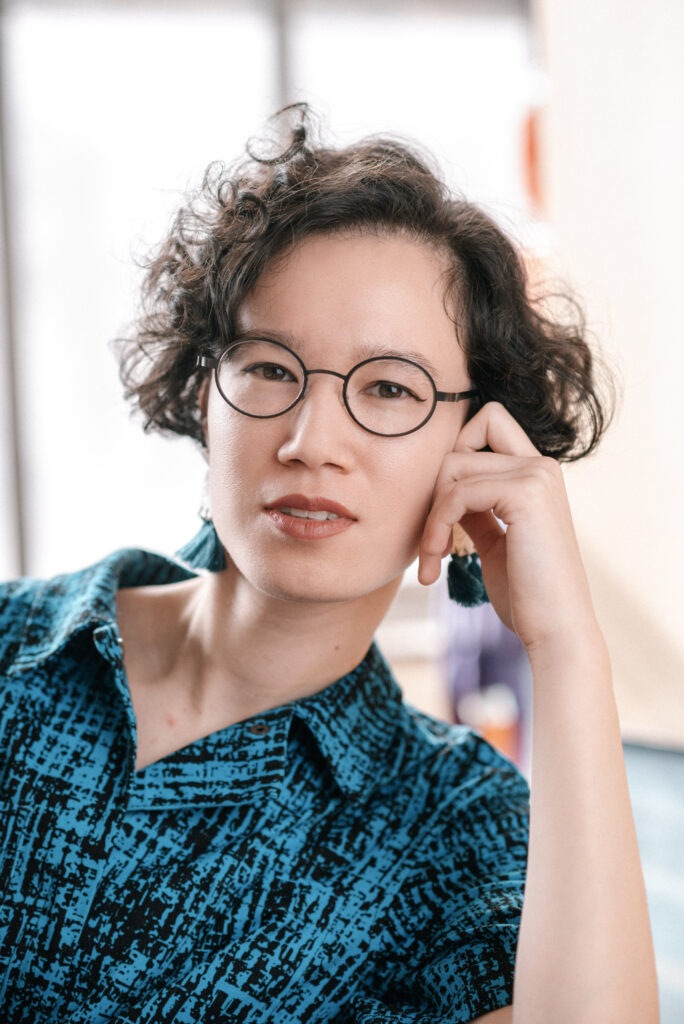 May Ye (she/her) is a Chinese American Jew from unceded Wabanaki land. A weaver of tradition and fashioner of new liturgy and ritual, she seeks to center and highlight the experiences of those who have been disenfranchised and marginalized from Judaism and Jewish spaces. A passionate activist, May explores how to decouple Judaism from Zionism and is an ardent supporter of Palestinian liberation.
Currently living on unceded Quinnipiac land, May is humbled to work with Mending Minyan as their inaugural rabbi. As a rabbinical student, May worked as a rabbinical intern at Tzedek Chicago and for Aurora Levins Morales on new liturgy that centers the voices of indigenous Jews and Jews of Color. She also served as a teacher for Ammud: The Jews of Color Torah Academy; as a climate-justice fellow with POWER, an interfaith social justice organization in Philadelphia; and as a chaplain at Yale New Haven Health.
She is the founder of the Person of Color Havurah at Kol Tzedek Synagogue. May organized with Jewish Voice for Peace (JVP), Philadelphia chapter, as a member of the steering committee and chair of the ritual committee, and she is honored to sit on JVP's national rabbinical council. She also volunteers as a movement chaplain.
Prior to rabbinical school May completed her Bachelor of Music in Piano Performance. She has continued to play piano in rabbinical school while also developing passions for communal singing and playing the accordion. An avid walker and backpacker, May can often be found reflecting on the Torah (teachings) of the world while walking. She found inspiration while walking the Camino de Santiago in 2019, and she looks forward to embarking on it for a second time this summer to commemorate this ordination moment.
May is profoundly grateful for her mentors, teachers, comrades, congregants, parents and friends who have supported her in getting to this moment.
A blessing that carried me into this moment:
Inspired by my indigenous teachers when I was a water protector at Standing Rock and Line 3, I offer this wisdom which has shaped my theology: Mni Wiconi, "water is life."
A blessing I offer as I journey forward:
May you trust that when you pick up the work, you are allowing someone else to rest and may you know that when you take time to rest, there is someone else in this world who is doing and continuing the work.
(Inspired by Aurora Levins Morales "Evening Prayer")