This story by Rebecca Salzhauer was originally published in the Forward.  Click here to get the Forward's free email newsletters delivered to your inbox.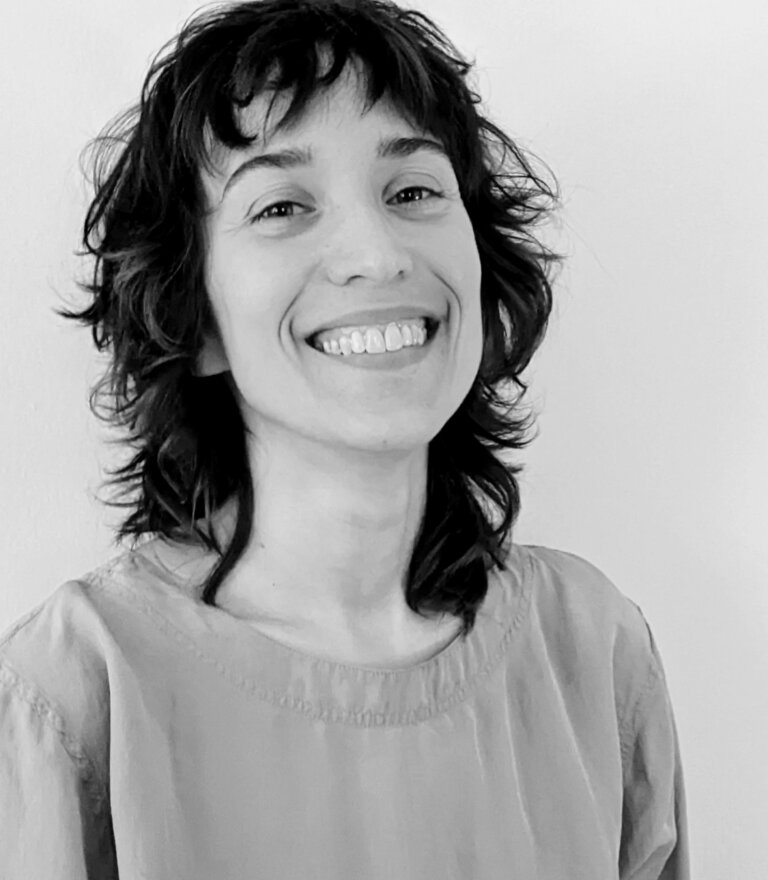 Rabbi Ora Nitkin-Kaner was hiking in rural Michigan last summer when she overheard a couple talking about the apocalypse. 
Except they weren't imagining a hypothetical end of days — they were referring to the present. 
And as Nitkin-Kaner and her partner continued on the trail, they walked by another group of people having the same conversation, using the same word. 
After the hike, Nitkin-Kaner, then a rabbi at the Ann Arbor Reconstructionist Congregation, couldn't stop thinking about apocalypse. The word felt "crazy and over the top," she said. But she had been feeling anxious about climate change herself. 
Reading news stories and scientific reports that predicted a far less livable planet in mere decades did feel apocalyptic. It made her want to fight for change, but it also made her want to shut down and avoid thinking about the climate crisis entirely, she said.
Eventually, Nitkin-Kaner, who wrote a thesis on intergenerational trauma while getting a master's in religious studies before becoming a rabbi, noticed that her climate anxiety struck a familiar chord.
"If some of us, as Jews, constantly have low-grade internal alarm bells ringing naturally, climate anxiety makes those bells ring extra loud," she said.
So Nitkin-Kaner, who had worked as a chaplain in prisons and hospitals, switched paths and became a climate change chaplain — one of at least 80 working in the U.S. Now based in New Haven, Connecticut, Nitkin-Kaner offers virtual chaplaincy to people across the country.
In guided counseling sessions, she helps clients work through climate-related thoughts and fears. One of her current clients, she said, is pregnant and worried about her future child's safety. Another is looking into buying land in an area where his grandchildren could shelter in the event of ecological disaster.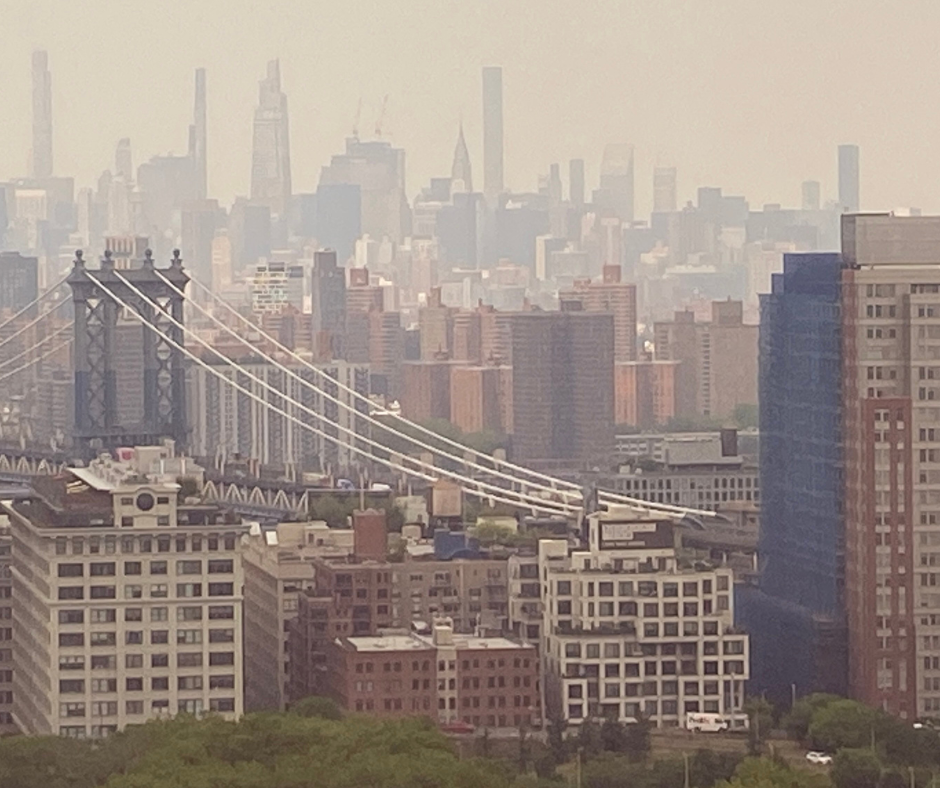 Although Nitkin-Kaner counsels people from all religious backgrounds, she finds that her work is particularly resonant for Jews. "I think we often have trouble feeling fully grounded," she said. "We are always on our metaphorical toes, poised to run."
This week, watching as smoke from Canadian wildfires turned the sky orange over New York City, the word "apocalypse" didn't seem too far-fetched. Climate change chaplaincy is "an invitation to root down and dwell and to get into a sense of trust and safety," Nitkin-Kaner said as we spoke over Zoom, "even when the skies are orange and when the sun is surrounded by a red haze." 
This interview has been edited for length and clarity. 
What advice would you give to Jews who are seeing these orange, smoke-filled skies and feeling particularly anxious about climate change? 
I would say that this is really hard. This is the experience of a collective shifting, a collective reorientation, a collective grief, a collective fear. It's reasonable and, I would argue, as a climate change chaplain, necessary to explore the hard feelings that are coming up around the climate crisis and to get support in doing so, because it's really hard to do alone. 
Since climate anxiety often feels so isolating, how can individuals move toward processing their feelings? 
If you look at Bereshit (the "In the beginning" passage from Genesis), how was the world created? The world was created through giving name. It's important for people to start to name for themselves what they're actually feeling and then to say, "This is what I'm experiencing and feeling afraid of and hopeful for. What are you experiencing?" It's so important to combat the profound isolation of living through these experiences. Anything that reduces that sense of aloneness is a really valuable first step.
Given that climate chaplaincy is a relatively new field, who is this type of counseling for? 
It's for everyone! It's for folks who already have the awareness. It's for folks who have been living with and thinking about the climate crisis for a long time and for whom it becomes painful. This work is an opportunity to get out of the numbness and the stuckness and start to gain agency. 
What is something you wish more Jews knew about confronting their feelings around climate change? 
There's a lot of wisdom in our tradition around tikkun olam — being oriented towards making this world a good world. But because of the fearfulness that is so often embedded in our Jewish bodies, chronically, it's hard to remember that we have agency. 
Hearing you talk has made me think about how Judaism has such robust rituals around grief. Do you find that there are any connections between Jewish mourning rituals and your work?
So much of our rituals around loss as Jews is about supporting the mourner. Part of what's so hard about living right now is that we're sitting on a hoarded treasure of life as it has been. We really don't want this to change, and we want to be able to live exactly as we've been living. What the smoke-filled sky is telling us is that the world isn't as it was and may never fully be as it was. Being able to mourn that and be with ourselves in that mourning is really valuable.
What else are you thinking about as a climate chaplain right now? 
When the smoke clears, the question is what will people be left with? Some people will try to push the experience away with the ostrich head-in-the-sand mentality and with the hope that this won't happen again. Some people will try to alleviate their feeling of fear and vulnerability by getting really practical. My sister, who lives in Manhattan, was texting me this morning about what kind of air filter I have and went out and bought this $300 air filter. That's a valuable action, too. 
But I think that as the smoke washes away, a lot of folks will be left with increased anxiety and with pained hearts. The question is: How can we steady our hearts to live zestfully and with clear-sightedness in the near future and the future to come?