This article, written by Krystal Knapp, originally appeared in Planet Princeton on August 13, 2018.
Congregation Kehilat Shalom, a Reconstructionist congregation in Belle Mead, has appointed Rabbi Jacob Best Adler to replace Rabbi Susan Falk, who stepped down after eleven years to pursue a new chapter of her career in New York.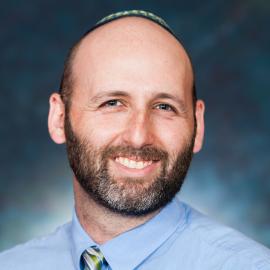 Rabbi Jacob Adler

Adler, known to many as "Rabbi Jake", is a graduate of the Reconstructionist Rabbinical College in Philadelphia, Pa. While attending rabbinical college, Adler co-wrote "The Hamilton Haggadah" with a classmate. The two rewrote Lin-Manuel Miranda's famous songs to tell the story of Moses leading the Israelites out of Egypt. The project went viral the week before Passover in 2016, and received national media coverage. The following year, the pair created a Hamilton Haggadah prayer book for a Passover Seder, describing the rituals using Hamilton's songs, and again received widespread media attention that included a story in the Philadelphia Inquirer.
During his time in rabbinical college, Adler taught religious school and served congregations, colleges, and senior centers as a rabbinic intern. Prior to entering rabbinical school, he worked as a case manager at a Jewish social services agency in Chicago, ran activities at Jewish summer camps, and worked at the Union for Reform Judaism's national office in New York City. The New Jersey native is happy to return to his home state and lead his first congregation as a full-time rabbi. He said he is passionate about experiential education, service learning, and incorporating Jewish values into everyday life and experiences.
"Kehilat Shalom is a new rabbi's dream synagogue. The Reconstructionist vision of a Jewish community is one where the lay leaders are empowered to take responsibility for their own successes and to make informed decisions about the functioning of their community," Adler said.  "Being able to step into such an engaged and well-organized congregation is such a gift, and it is a real testament to the hard work of the lay leaders and rabbis who preceded me. The community has warmly welcomed me and my family, and I have felt fully supported stepping into the role of rabbi. I am thrilled to join the Congregation Kehilat Shalom community, and to bring my passions for Jewish texts and traditions, music, humor, experiential learning and thinking about big questions."
Congregation Kehilat Shalom has been serving the Jewish community in the greater Princeton area since 1982.
"Rabbi Jake brings a strong spiritual presence as well as a family-oriented focus,"  said Congregation Kehilat Shalom President Steve Weinstein. "His kind demeanor and commitment to education and social action are great assets. His ability to bring music and fun to all that we do builds on the warm, welcoming culture created by the Congregation Kehilat Shalom community and Rabbi Susan Falk."