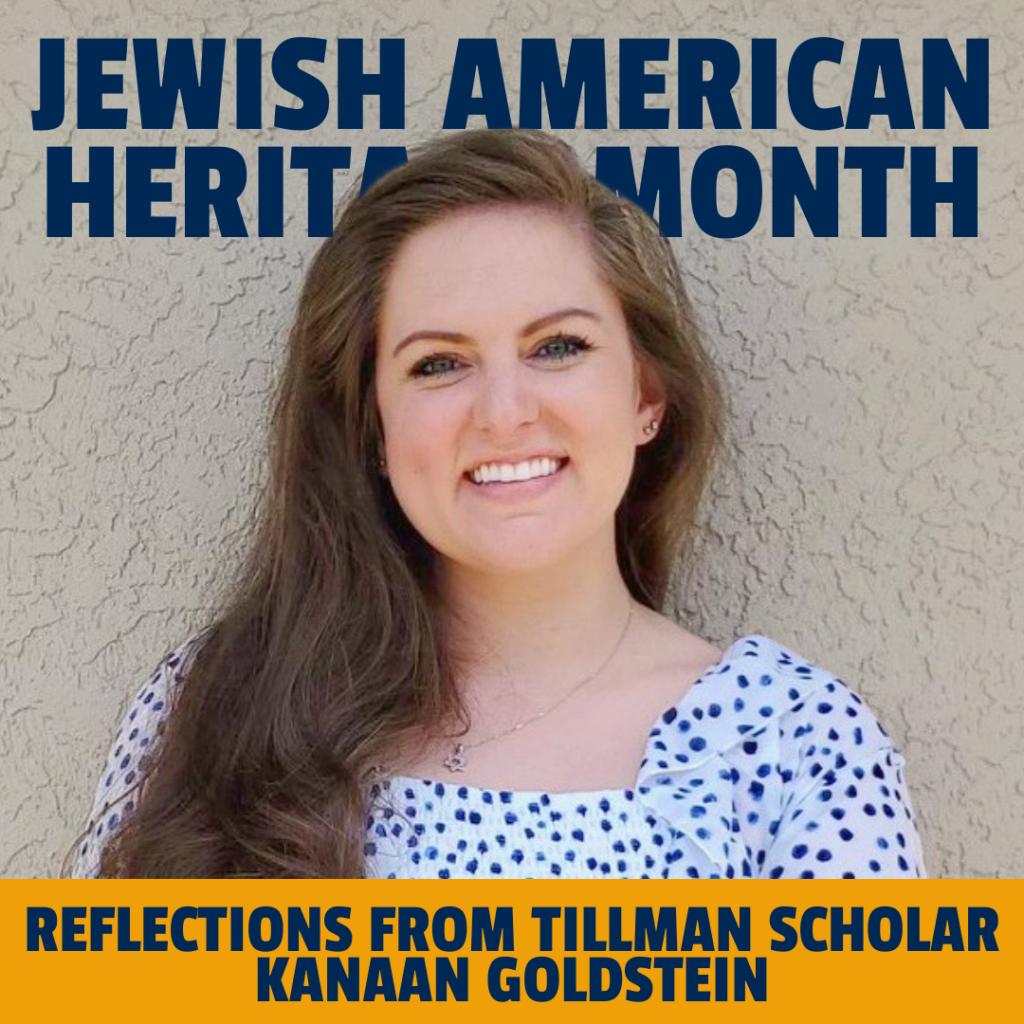 In honor of Jewish American Heritage Month, we are passing the mic to 2021 Tillman Scholar Kanaan Goldstein, a Navy veteran and rabbinical student at Reconstructionist Rabbinical College. Kanaan shares her inspiration behind becoming a rabbi, becoming the first Tillman Scholar to pursue rabbinical studies, and how her time in the Navy influenced her future plans.
What inspired you to pursue becoming a rabbi? Did any experiences in the Navy influence the work you want to do as rabbi?
My time in the military was busy and transformative. Amidst the stress of active duty life, I found myself having conversations while on watch, or in the chameleon chapel where I connected with people on a personal level.  I learned over time that people craved the chance to talk and safely express themselves.
I wanted to foster the environment where my shipmates could feel safe to talk, and through those moments is where I realized my chaplain heart. Simultaneously, I began leaning on Judaism to guide me with this inner discovery, and this led me towards becoming a rabbi.
What does it mean to you being the first rabbinical student to become a Tillman Scholar?
Wow what a privilege it is to be a Tillman Scholar and even more so in this community as a first. At my interview, I asked what it was about me that got me the opportunity to be at this interview, since there was only one other seminarian in the scholar line up. I learned that Pat, although an atheist, valued reading and discussing what religious, cultures, and liturgical texts can teach us. For this reason, I know that being a Tillman Scholar and a Rabbi means that I get to continue those conversations with folks and bridge the gap between these two worlds.
As a chaplain in the Navy, what impact do you wish to make on your community and beyond?
Expressing yourself is difficult, but saves lives. In my service as a chaplain, I hope to lead by example to normalize expressing emotions and influence attitudes surrounding mental health in my communities. For me, being a chaplain is about being in service to others by empowering people to truly be themselves, encourage self love, and caring for others with empathy.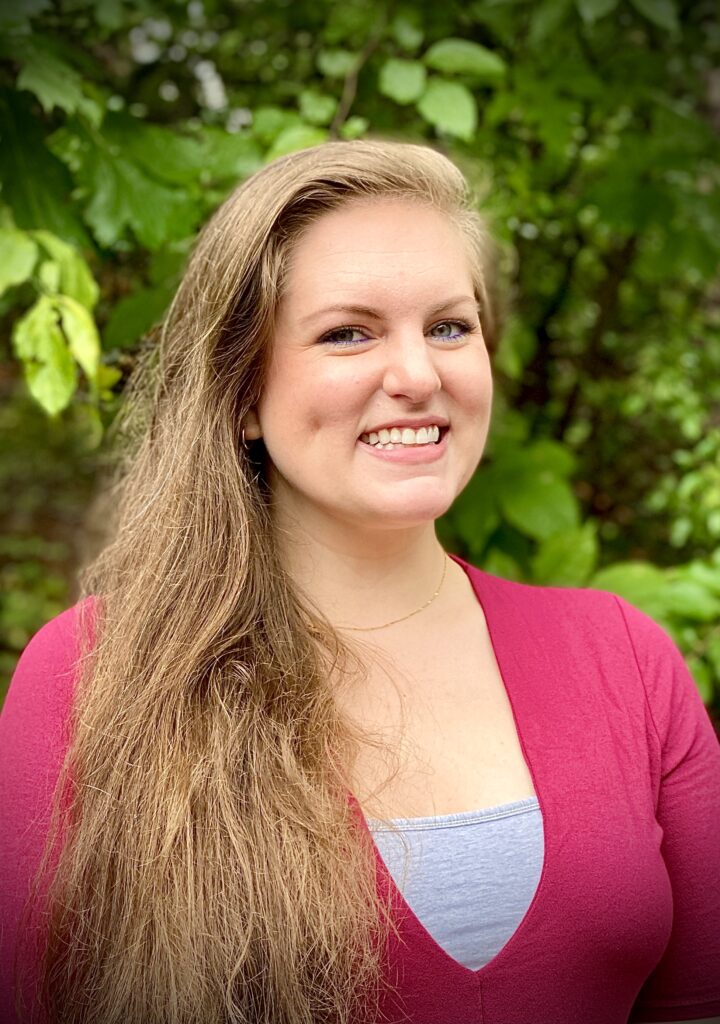 As we observe Jewish American Heritage Month, can you reflect on the increase of antisemitism and note any resources for those who have been a victim of these incidents?
This is a very interesting question. I would first like to highlight that the Jewish narrative is not one of suffering. And there is a difference between forwarding Jewish voices to address this and relying on Jewish voices to address this. To tell you the truth, I don't know that I have the right resources, but what I can say is that one of the best things we have to offer is each other. No one has to do this alone. If you've experienced antisemitism, then call a friend, call a rabbi. If this is happening in your community, then gather as a community. This is not something for someone to get over, this is something we do together by supporting and encouraging each other. For our non Jewish friends and community, my advice would be to get knowledgeable about what antisemitic tropes look like. If you see something- say something. You are the resource – community is the resource.