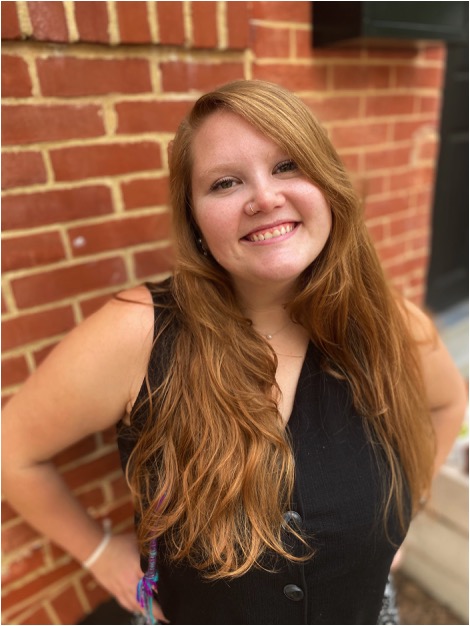 Shir Hadash Reconstructionist Community has been selected to be in the first cohort of congregations and organizations to participate an innovative field education program launched this year by the Reconstructionist Rabbinical College (RRC).  The program, an expansion of the college's William H. Fern Program in Field Education, provides fourth and fifth-year rabbinic students with the opportunity to engage in more immersive and intensive internships during their final two years of rabbinic school.
Shir Hadash is one of only a handful of congregations selected to pilot the program. Fourth year rabbinic student Shira Singelenberg will serve the congregation as its rabbinic intern for the next two years. She already has a relationship with the congregation, having led their High Holiday services the past two years, as well as occasional Shabbat services.
Singelenberg is a native of Bethesda, Md. She said she grew up in an environment that fostered curiosity and questioning and one in which Shabbat dinner was a revered and memorable time. She received her BA degree from the University of Maryland-Baltimore County, where she majored in history with a minor in medieval and early studies.
During her time at the RRC, she has served various Jewish communities, including Hillel at West Chester University and Lions Gate, a retirement home in Voorhees, N.J.
In the first year of her internship with Shir Hadash, Singelenberg will make monthly visits to the congregation from her home base in Philadelphia to lead Shabbat services and other programs. The balance of her work with Shir Hadash will be done remotely.  In year two of the internship, the tables turn.
Singelenberg will relocate to St. Louis to serve the congregation "on the ground" while she completes the remainder of her rabbinic studies online.
The immersive nature of the internship, and particularly of year two, will enable Singelenberg to experience every aspect of the rabbinate: leading services and holiday observances; providing counseling and pastoral care; attending board and committee meetings, and engaging with the broader St. Louis Jewish community. She will also have the opportunity to be mentored by Shir Hadash's Rabbi Emeritus Lane Steinger.
Singelenberg is looking forward to building on the relationship she has already established with Shir Hadash. "Learning and community are at the heart of Shir Hadash," she said. "From my first encounter, a warmth radiated from the community in which I instantly knew there was something special here. My favorite part about Jewish tradition is the shared learning space, a commitment to learning through challenging and support each other, which is something Shir Hadash embodies," she explained.
"My relocation to St. louis for my final year of rabbinical school will be a great change," she said. "I have lived on the East Coast my whole life and am eager for the opportunity to grow roots in the Midwest. I'm looking forward to making connections and building community while calling St. Louis my home." 
The program is truly a win-win, according to Shir Hadash co-presidents Allen Karlin and Jaye Shyken. They noted that Singelenberg will gain more "real world" rabbinic experience, while Shir Hadash will benefit from having more in-person time with their rabbinic intern. 
Shir Hadash Reconstructionist Community meets in the Arts and Education Building of the Jewish Community Center near Creve Coeur. For more information about the congregation and its services and programs, visit https://www.shirhadashstl.info  or email stlshirhadash@gmail.com.